Binding and Finishing
Thanks to our own binding and finishing machines we at Pulsio Print can master all your orders, meet your quality requirements and ensure timely deliveries.
Home » Technologies » Binding and Finishing
Hard covers on Hoerauf BDM Compact case maker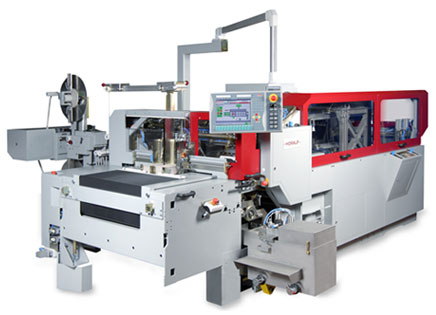 Capacity 40 to 60 covers/ minute

Fast adjustment by the operator

Big flexibility of formats

Excellent choice for books, calendars, files and agendas
Hard covers on Kolbus case maker
Designed for the fully automatic production of book covers, binders, signs/placards, etc.
Ergonomically perfect arrangement of the feeding and removal stations

Separate drives, extremely low downtimes, remarkably less waste material, convenient handling

Practice proven combination of automatic and manual adjustments

Double-cylinder system of the gluing station enables a thin and uniform glue application
Perfect binding on Müller Martini Buchbindesysteme AG 8552 FELBEN Турe Premelter ICS S80
MBO folder
The many additional options improve quality, efficiency and safety.
Folding of brochures and leaflets with 2 or 3 parallel folds

Minimum size: 210 x 297 mm

Maximum size: 700 x 1000 mm
Horizon AFC744 AKT folder
It offers a new level of productivity to suit various folding operations.
Folding of brochures and leaflets with 2 or 3 parallel folds

Folding with 3 vertical folds

Minimum size: 210 x 297 mm

Maximum size: 700 x 1000 mm
Massicot Trilame Müller Martini Buchbindersysteme AG8552 FELBEN Wellhausen Турe 3671
Thanks to its modular design, installation is tailored to the individual printer's needs.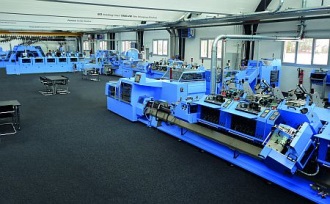 Trilame Perfecta 92 Data Numeric Control (TSCS)
For spiral binding your catalogues , calendars , diaries, etc.
Min format: 70 x 160 mm

Max format: 310 x 420 mm
MECCANOTECNICA ASTER 180 sewing machine
Renowned for its quality around the world.
Min format: 75 x 120 mm

Max format: 320 x 420 mm

Max speed: 180 cycles/min
MECCANOTECNICA ASTER 160 sewing machine
Horizon BQ 270 perfect binder
This is a single- clamp binder that allows the production of quality perfect bindings, standard or custom made.
Unsurpassed ease-of-operation, with fully automated setup via color touchscreen and the ability to store recurring jobs for instant recall

Produces top-quality books up to 2″ thick at up to 500 cycles/hour, with setups in under one minute

Automatic thickness caliper conveys data for precise sub-system setup, allowing true book-of-one production
PFÄFFLE Spiral binding machine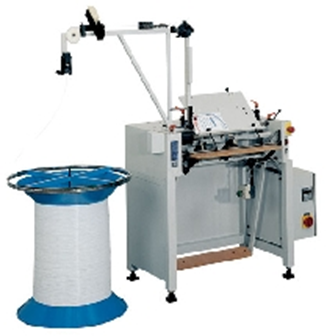 Min format: 60 x 100 mm

Max format  : 300 x 420 mm

Min thickness: 3 mm

Max format  : 20mm
Packaging machines
For shrink-wrapping the ready production.
Renz Super 700 manual punching machine
For the production of notebooks, calendars, notepads.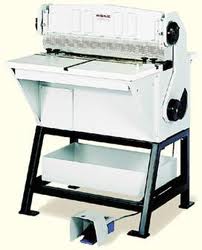 Min format: 60 x 90 mm

Max format: 500 x 700 mm