Black and White Printing Machines
Pulsio Print's B&W press ensure high print quality and reliability due to its innovative features and meet the requirements of even the most fastidious clients and make it the ideal professional tool.
Home » Technologies » Presses » Black and White Printing Machines
Speedmaster HEIDELBERG SM 102-2P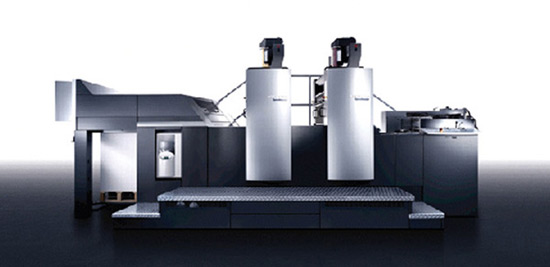 The press meets all printing requirements – high productivity, high profitability and low environmental impact, reducing the CO2 emissions associated with printing. The press is also characterized by a very low wastage of paper.
This press uses the smart system for automated control, and its capability for feedback shorten the reaction time of the operator.
Sheet size: 1020×720 mm
Number of colours: 1+1 or 2+0
Types of paper:
coated paper and board – back and front (matt/gloss 80-300 gsm/m²)

offset (70-200 gsm/m²)

LWC (65-90 gsm/m²)

self-adhesive paper, PVC foil and others
Black & White printing process on Heidelberg